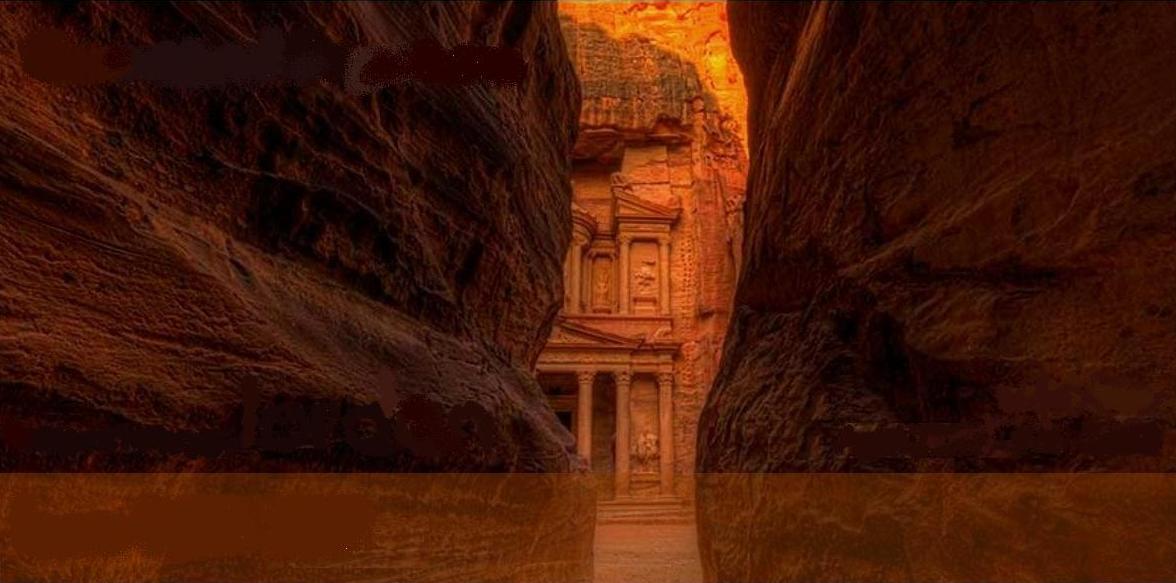 Why Jordan?
1) Jordan is a very secure and safe country where people can stay peacefully enjoying the friendly environment. As the government takes tourism and the security of tourists extremely seriously, Jordan is one of the safest, most liberal and most secure locations in the Middle East. The country is an easy and enjoyable place to visit, where you can enjoy a wide variety of world class sights within a relatively short period of time. Whether you are traveling alone, with your partner, with a group or with family there is no way you would ever feel insecure. You will only experience the utmost hospitality and friendliness of Jordanians, which make you, convinced that the country is an oasis of relative peace and tranquility.
2) Jordanians are very friendly people and the Jordanian society is open to the guests of Jordan. People are always ready to help and talk to you. This makes living with local families a very enjoyable thing
3) We believe that Jordan in particular and the Levant in general have the best climate on earth. In Jordan, you can enjoy the four seasons and follow the natural calendar to see and believe the beauty of the country all over the year. It is not too cold not too hot not humid not too dry and dusty. Simply, it is just perfect.
4) Generally speaking, all the areas and streets of Jordan are safe and secure. Jordan doesn't have an area where visitors of the country are warned not to visit. All streets and neighborhoods in all the cities are reasonably safe.
5) For adventure lovers, there's horse riding, 4x4 safaris, rock climbing and hiking. For taking it easy, nothing on earth compares to the Red Sea and its many spa facilities. The minerals and salt of the Dead Sea are also amazing and very unique.
6) Jordan is a small country where you can find all what you want to have and sometimes all what you dream of. It is traditional and modern. It is oriental and western. It is young and ancient in the same time. It is a bridge between sea and desert. You can enjoy all what you want in Jordan. So, don't be surprised if you fall in love with Jordan.
7) Jordan is one of the richest spots on earth with human history and heritage. It is like a huge museum. You can enjoy the archaeological sites and the ruins from south to north and from east to west. You need months to explore the major sites in Jordan.
8) Jordan is the country of one of the world wonders: PETRA. Petra is indeed one of the most stunning attractions in the Middle East. Describing Petra in few words is an impossible task. You need to see and believe your eyes. Jordan is also the country that has the lowest spot on earth: the Dead Sea.
9) Jordan is one of the most liberal nations in the region. Women may wear regular clothing without harassment in any part of Jordan. Western fashions are popular among young Jordanian women. However, modest clothing should be worn in religious and old historical sites. There is virtually no unsafe part of Jordan.
10) Eating well and heartily is part of the Jordanian tradition, and there are many fine restaurants that offer a wide selection of authentic Arabic food at reasonable prices. In Jordan cooking is not about recipes and ingredients. It is about the inherited understanding of food and its perfect preparation. Whether you are the most enthusiastic meat lover or vegetarian you can gain outstanding culinary experiences by tasting the authentic Arabic food while enjoying your time with your loved ones.
11) Jordan has more than 350 hotels ranging from 5-star resorts and properties to affordable 3-star hotels. More than 10,000 hotel rooms are available with prices that can meet any budget.
12) Jordan is currently one of the most fast growing business countries in the Middle East region. It hosts the most active and leading regional and international companies beside a selection of non governmental organizations. Jordan today is a main center for exporting technology to the whole region led by a clear vision of reading the future open to the world progress on many.
13) The country is rich in fully equipped and professionally managed spas and wellness centers where you can enjoy the unique therapeutic and beautifying powers of the special treatments. Some of them are designed to relieve arthritis, psoriasis, pimples, acne; eczema, respiratory problems, allergies and rheumatism while attending rejuvenating treatments you will arrive home completely refreshed and rejuvenated.