<![if !vml]>

<![endif]>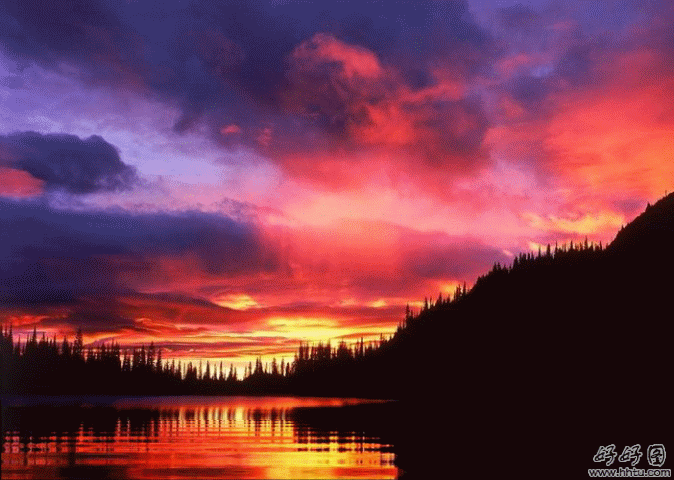 <![if !vml]>
<![endif]>
Birds watching tour
10 days – 9 nights


Day 1 : Airport/Azraq
Meets and assist at Queen Alia Airport, Assist with Visa formalities, transfer to Azraq via The black basalt desert first of all we will stop at Shaumari Wildlife Reserve ( expected- the central Asian race hafizi) . And continue to Wadi al Butm (this site proved very productive after the winter rains had brought on a flush of grasses. Singing Bimaculated Larks and Pale Rock Sparrows were an expected addition to the local black morph Mourning Wheatears). where we studied the Umayyad bath-house, and then explored the tree-lined Wadi for migrant birds. Back to Azraq Castle, and Azraq guesthouse welcome cup of tea at the Azraq Rest house, look around the grounds and (Burgess pools) - could not be reached by bus or on foot due to wet mud*.. Night at Azraq Rest house * depend of flight schedule.
Day 2 : Azraq/Zarqa/Jerash.
Will have breakfast at Azraq guesthouse and transfer to Qa' Al-Zraq ( Expected: Icterine Warbler Hippolais icterina Immature, near Zarqa, ) , there will be Greater Flamingo, drive to King Talal Dam was finally aborted and replaced by a roadside walk near the Zarqa River. then climb up to the Dibbin Forest. Here we find at least three species of orchid in the Aleppo Pines and Strawberry Trees. Afternoon will drive to Jerash, and will have Lunch at Guesthouse, afternoon at the Roman Decapolis city of Jerash (Gerasa showed you the temples, theatres and churches and visit every corner of this extensive site. Night at Olive branch Hotel.
Day 3 : Wadi El-Yabis/Wadi Shuaib/Dead Sea/Dana
After breakfast we drive down to Wadi Yabis, a pretty Wadi which flows from the Ajlun Mountains to the Jordan Valley. Where we expect to find Water birds, then we drive down to Jordan Valley via Wadi Shuaib where the prophet Shuaib's tomb, both roads sides full of fig trees and pomegranate orchards. We will swim and float in Dead Sea, use mud and evening drive to Dana Natural Reserve in old village of Dana, night at Dana Hotel
Day 4 : Dana/Wadi Dana/Fainan
Breakfast will have to be prepared for 7 hours walking, we start early morning to walk in Wadi Dana: walk a very steep track towards the Wadi itself, and view the orchards from there. The orchards not only support resident species such as Yellow-vented Bulbul and Tristan's Grackle, but also a large number of passage birds during the migration seasons. In the lower Wadi, around Feinan, there are White-crowned Black, Mourning and Hooded Wheatears, Blackstart, Scrub Warbler and Brown Babbler. Hume's Tawny Owls are also present, and Sooty Falcon occur in summer. Resident birds of prey include Griffon Vulture, Bonelli's Eagle and Barbary Falcon, with Short-toed Eagle also present in summer. A major raptor migration route passes over Wadi Dana in the spring, with probably hundreds of thousands of birds (mainly Steppe Buzzard) involved. As many as 20 species of raptor (resident and migrant) can be seen on spring days Wadi Dana is one of the most dramatic and unspoilt Wadis in the Southern Rift Margins, and it is the showcase reserve of the RSCN. The surrounding hills reach 1500 m, and hold a rich and distinctive, high altitude avifauna. The Wadi itself, flanked by red sandstone cliffs and narrow side gorges, runs
down to Wadi Araba, and contains a range of habitats, many of which can only be reached on foot. We will walk for 7 hours till we arrive at the end of Valley beginning of Wadi Araba desert the Old Fainan, there will overnight at Bedouins at their tents, and having a Bedouin food for evening meal
Day 5 : Fainan/Petra
Leave the Bedouin family quite early so we could make the most of your day in Petra. After the siq and Treasury some , the High Place and down through Wadi Farasa. group at the Forum Restaurant, lunch we again split into two groups - one climbing to the Monastery and the other looking at the museums area. head back up the siq and by torch light we finally reached the Rest house. Unfortunately the only sign of Hume's Tawny Owl was a brief call in the. Night at the Petra Diamond Hotel
Day 6 : Petra/Wadi Rum
After breakfast driving through the Sharra Uplands we descended the Ras an Naqab escarpment and check in at the new visitor center then by Jeep Safari drive in the protected area will have lunch at Bedouin tent . The local pair of Verreaux's Eagles conveniently performed above the high cliffs. Expected to watch : Red-fronted Serin Serinus we will have round by Jeep and walk in famous canyon excepting more species and Night at tents, Wadi Umm Ishrin
Day 7 : Wadi Rum/ Aqaba
After breakfast at the campsite we start walking around Khaza'ali and Khuttar Spring expecting to find Ring Ouzel Turdus tortuous Two first-winter birds, Redwing Turdus iliacus, and then we will walk to Lawrence Spring from there we get our jeeps and transfer to Aqaba, check in at Aquamarina II, afternoon we will drive you to Aqaba Sewage Works - a useful feature, as they are not plotted on any maps. The sea watching spot by the Ayla archaeology site, we birdwatche at the sewage works (sorry, water treatment plant). Whilst we get our military pass we meet by the plant's manager, and we soon will be busy identifying the masses of birds to be found at the pools. The total reached 66 species, including Black-winged Pratincole which was seen well enough to convince everyone. Ducks, waders, gulls and terns gave us superb back to Red Sea beach: snorkeling. Or short walk to the beach for a late sea watch, free afternoon for shopping and relaxing. Night at the Aquamarina II, Aqaba.
Day 8 : Aqaba/Wadi Araba/Kerak
After breakfast at Aquamarina II we drive via Wadi Araba to Kerak lunch, and whistle-stop tour of the castle before, continue Hidan rich of 46 speices, where we will walk a circuit across Wadi Moujip. Until a leg-stretch at the new Mujib bridge where last stop. Night at Moujip Hotel.
Day 9 : Kerak/Moujip/Amman
Breakfast and drive via Grand Canyon of Wadi al Mujib, a photo stop for Black Irises by the roadside. Where we expect to watch most of the local birds, continue to Amman, Night at Petunia Hotel
Day 10: Amman/Airport.
Breakfast, transfer to Airport, departure
Packages included :
Meets and assist at Airport
All transfers by minibuses, Jeep Safaris
Hotel accommodation as mentioned in the itinerary
Tour guides (professional )
Camping in Wadi Rum
Horse ride in Petra
All meals (Breakfast, lunches, dinners)
Entrance fees to all sites mentioned
FAQ:
1/ RSCN:
The Royal Society for the Conservation of Nature in Jordan (RSCN) is an
independent voluntary organization devoted to the conservation of
Jordan's wildlife and natural environment. It was created in 1966 under the
patronage of His Majesty King Hussein and has been given responsibility for
protecting the country's wildlife and wild places. Membership costs 15 JD
per year for an individual.
2/ The final bird list of the tour totaled 118 species.
3/ In line with the Association of European Rarities Committees'
recommendation that "Every rarities committee should check the old
exceptional records. In particular, reports of difficult
species for which new identification criteria have been established should
be reconsidered", JBRC has looked at the previously-published species
mentioned in the itinerary.