Natural reserves accommodation



Dana Guest House: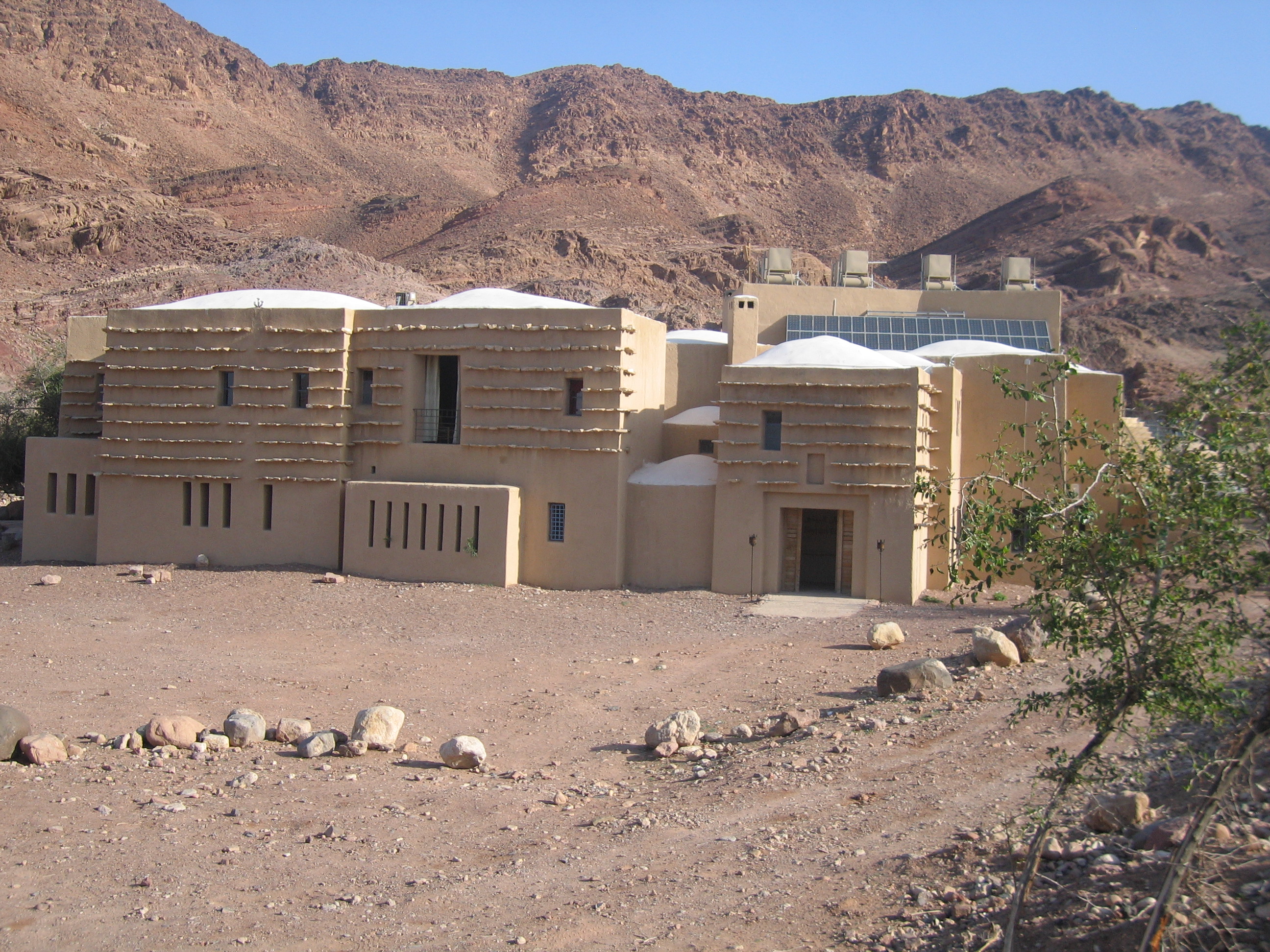 Perched on the edge of Wadi Dana, this beautifully styled building offers comfortable rooms, traditional Arabic food, friendly service and breathtaking views over Dana Nature Reserve. It has nine bedrooms accommodating up to 23 people, as well as facilities for workshops and conferences.

Feynan Wilderness Lodge:

Set among the arid mountains of Wadi Feynan, on the western border of the Dana Nature Reserve, the Wilderness Lodge will provide a cool atmospheric retreat for tourist wishing to explore this undiscovered and archaeologically rich area of Jordan. The lodge will have a unique desert design and will use environment-friendly technologies including solar and candle power. At night, most of the Lodge will be lit by candles, making it a very romantic destination. (The Lodge is opened beginning of 2005).

Rummana Campsite in Dana:

The Rummana campsite is situated in the Dana Nature Reserve, on a small plateau, overlooking the dramatic escarpment of the Jordan Rift Valley. It has 20 large tents, bathrooms, and barbecue grills for visitors. Each tent comes fully equipped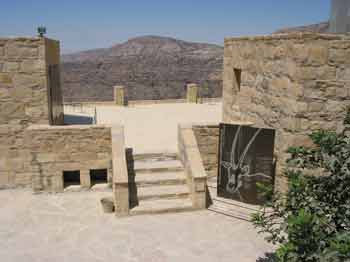 with mattresses and blankets. Drinking water is available and gas cookers may be rented. A catering service can be provided for groups of six and over. The campsite is open from March 15th to November 15th and has carrying capacity of 60 people per night.

The Azraq Lodge:

The lodge is located in the village of south Azraq, the eastern desert, a short distance from the Azraq Wetland Reserve and the Shaumari wildlife Reserve. Originally a British field hospital, the Lodge offers simple accommodation consisting of 5 two-room bungalows, a cozy common room with a fireplace and a large dining room. Renovation work will start in 2003 to upgrade and extended the accommodation and facilities which well done at the end of 2005.

Ajloun Camp:

The Ajloun campsite is at the edge of the forest in the Ajloun Nature Reserve in the north of Jordan. It occupies a large grassy clearing, enclosed by oak, pistachio and strawberry trees and offers beautiful views of the reserve and beyond. On clear days, you can see the West Bank and the snow-capped Jebel Sheik in Syria. There are 15 four-persons tented bungalows available and nearby showers and toilets.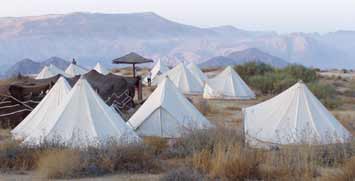 Mujip Campsite:

Situated on the shore of the Dead Sea, this campsite offers stunning scenery and the chance to experience the unique sensation of floating in the saltiest sea on Earth. There are 15 deluxe four-person tents, insulated from the extremes of heat, sitting among shrubs of tamarisk. They have simple beds over polished concrete floors and be
d linen is provided, as well as lanterns and other essential equipment. Toilets and showers are in a separate complex and there are additional free standing showers on the shore to wash off the salt after bathing. Meals can be provided on request. (the campsite opened on summer 2003).