Wadi Hasa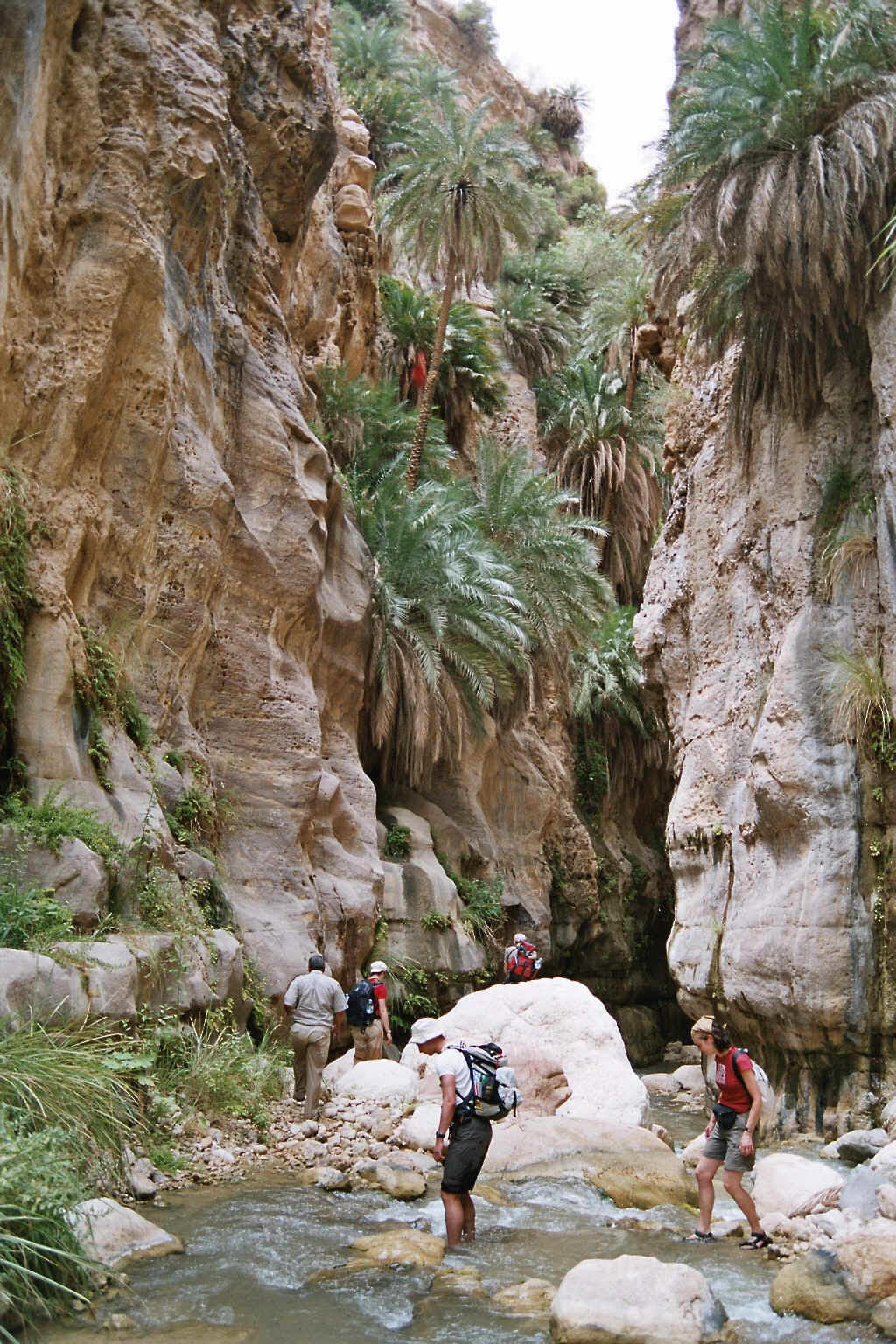 Wadi Hasa sports magnificent hanging gardens, narrow gorges and hot springs. Its upper reaches are carved into white limestone, creating a playground of giant boulders. A dramatic change of scenery is displayed along its lower course, where the wadi cuts a spectacular canyon in red sandstone. The drainage basin of Wadi Hasa extends over 3,200 sq. km, far bigger than most of the wadis in Moab or Edom and second only wadi Mujip. Its discharge is about 20 million cubic m per year and the temperature of its hottest spring is about 54 C. A rare tropical tree (Dalbergia sissoo), not known elsewhere in Jordan grows in its bed.

Wadi Hasa is identified with the biblical Zered River, the traditional border between Moab and Edom. It is depicted on the mosaic map of Madaba.

At the upper reaches of Wadi Hasa, atop a prominent hill, is the ruined Nabataean temple of Khirbet Tannur. Just beneath it a new dam is being built. Though the dam is constructed above the point where the wadi's flow commences, and is meant to catch only floods, it is hard to foresee its influence on the lower reaches of the wadi.