<![if !vml]>

<![endif]>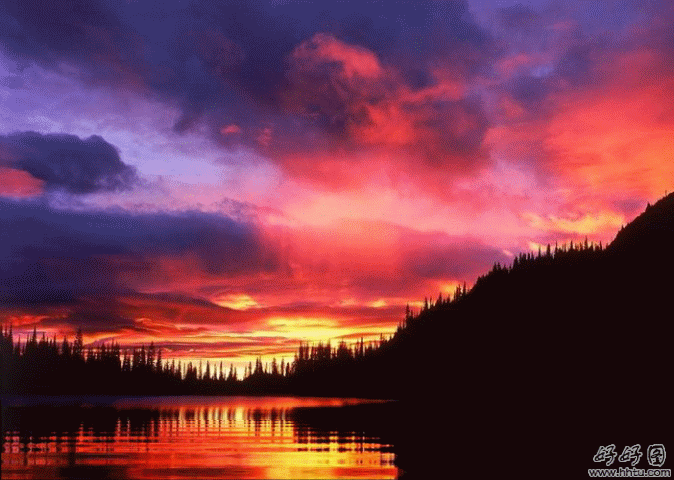 <![if !vml]>

<![endif]>
Jordan Panorama: Jeep Safari

Tour program:



Day 1: Airport , Shumari Natural Reserve Meets and assist at airport, visa formalities, at the airport our Jeep Safari will be waiting to transfer you to north east of Jordan, to Azraq and explore the amazing flat desert, round in Shumari natural reserve, check in at Azraq guesthouse, dinner and overnight. Distance: 85 KM. Meals included: Dinner.

Day 2: Desert Castles In the morning after breakfast we will have short visit to Shumari natural reserve The Shaumari Nature Reserve is set up as a breeding centre for endangered or locally extinct wildlife. With a bit of luck you can see the oryxes, ostriches and gazelles. And we will drive in the desert to visit desert castles enroot from Azraq to Madaba. Along the way you will visit some of the famous Umayyad desert castles. The Romans were not deterred by the desert climate and built a chain of fortresses along the 'limes arabicus', the frontiers of their new Arabic province. Most of the castles you can see nowadays were built by the caliphs during the Umayyad period. Some are beautifully decorated with fine mosaics, frescoes, stone and stucco carvings and illustrations. The desert castles stand as silent and impressive evidence of Jordan's rich history. At the end of the day, we will get to Madaba where you will have dinner and spend the night. Distance: 135 KM. Meals: Breakfast, lunch, dinner.

Day 3: Madaba, Nebo , Kerak , Dana Early breakfast and visit the city of mosaics you will visit the church of Saint George where you can find the famous mosaic map of Jerusalem and the Holy Land. The journey will continue to Mount Nebo, where like Moses you will be able to overlook the Holy Land and the Dead Sea. The Moses Memorial Church contains some beautiful mosaics. The journey to Karak takes you through Wadi Mujib, the grand canyon of Jordan. there will be a visit to the castle of Karak, where Saladin and Richard Lionheart fought during the crusades. You will continue along the King's Highway, passing several ravines. In the restored medieval village of Dana your lunch is served at the guesthouse, which offers an excellent view of the Dana Nature Reserve. We check in at small luxury hotel in old Dana village, dinner and overnight. Distance: 170 KM. Meals: Breakfast, lunch, dinner.

Day 4: Dana , Petra After breakfast drive to Shouback Castle will visit the castle of Shobak. During the crusades period it was known as Mons Realis, since it was the first castle established by the kingdom of Jerusalem at the other side of the river Jordan. Drive to Petra via Oak forest check in from visitor centre a local guide will escort you into Petra and show you the highlights of the Nabatean city. You will enter the city through the Siq, the narrow gorge and be rewarded with the most astonishing and dramatic monument in Jordan: the Treasury. You will also visit the theatre, the tombs and façades and the colonnaded street. Evening back to downtown of Wadi Mousa, check in at hotel, dinner and overnight. Distance: 40 KM. Meals: Breakfast, lunch, dinner.

Day 5: Petra , Wadi Namal , Araba In the morning after breakfast we will drive by our Jeeps to Ras Namalah, the 1000 meters high peak in the Rift Mountains. You will jump over the sky-high sand dunes of Wadi Araba. Drive in amazing canyon with water in Abu Ghuwier, jump on sand hills and yellow desert in north of Wadi Araba, there we will organize our campfire, dinner and overnight. Distance: 120 KM. Meals: Breakfast, lunch, dinner.

Day 6: Araba , Mas'ouda , Beer Hamad Free morning to drive around Wadi Arabah, and we climb up by our Jeeps to grand view of Wadi Araba driving via Mas'ouda road, which gives you a great view of Wadi Abu Khsheibah, Petra Mountains, Taybeh, and view of east of Israel, we will continue to Bedouin tribe that lives around well, in Beer Hamad, and stay with Bedouin family. Distance: 185 KM. Meals: Breakfast, lunch, dinner.

Day 7: Wadi Rum Today off road challenge from Beer Hamad to Humaima, and escort in Wadi Rum desert, check in at desert oasis campsite, Bedouin folklore, dinner BBQ, all equipments available. Distance: 85 KM. Meals: Breakfast, lunch, dinner.

Day 8: Wadi Rum This day is dedicated to the beauty of Wadi Rum, a unique and timeless place where uniquely shaped massive mountains rise out of the rose-red desert sand. You will explore Wadi Rum escorted by a Bedouin guide, visit Lawrence of Arabia's house and see the inscriptions written by the Thamudic and Nabatean people a long, long time ago. If you like you can even climb the famous rock bridges. The trail will lead you to the red sand area to contemplate the silence, sitting on top of one of the sky-high sand dunes. In the evening a traditional Bedouin dinner will be prepared for you at a campfire. Distance: 90 KM. Meals: Breakfast, lunch, dinner.

Day 9: Wadi Rum , Mdwarah Free morning to drive around Wadi Rum, and we will drive deep east of Jordan, near Saudi Arabia border, where only local Bedouin who is well experienced in the desert can get there, where is no body, lost in the middle of the desert by Jeep Safari, to Mdwarah village, and unbelievable landscape, and unforgettable challenge, in the middle of the desert, we organize our camp fire, dinner and overnight. Distance: 175 KM. Meals: Breakfast, lunch, dinner.

Day 10: Amman Free morning to wonder and drive around in forgotten desert, and drive to eastern desert in Jordan, to Amman, evening arrive to Amman, check in at Hotel, dinner and overnight. Distance: 310 KM. Meals: Breakfast, lunch, dinner.

Day 11: Amman , Jerash , Ajlun , Amman After breakfast drive to Jerash You will visit Jerash, known in the Bible as the region of the Gerasenes. It was part of the Roman Decapolis and is sometimes referred to as the Pompeii of the East. Your next visit the Islamic military castle of Ajloun. The castle was used by the Islamic armies of Saladin to protect the region against the crusaders. After dinner in the hotel you will have plenty of time to enjoy the nightlife in Amman. Distance: 95 KM. Meals: Breakfast, lunch, dinner.

Day 12: Amman , Airport Free morning to drive in Amman in old souq and bazaars, drive to airport, assist with departure. Distance: 40 KM. Meals: Breakfast.

Trip highlights:

Shumari reserve
Desert castles
Madaba
Mount Nebo
Kerak castle
Dana natural reserve
Petra
Wadi Araba
Wadi Rum
Eastern desert
Amman
Jerash
Ajlun



Group size: Minimum- 2 Pax

Grade: Exploring exciting places and focusing on local cultures or historic sites. These trips are not physically demanding, but there may be some walking or a night or two 'roughing it'. An ideal mix of exploration, relaxation, comfort and adventure.

Included
Experienced English-speaking local leaders, meals, professional guides, arrival transfer, private air-conditioned jeeps & 4WD vehicles, all other transportation, sightseeing & entrance fees, hotel accommodation, camping equipment.
Not Included
Flights, departure taxes, travel insurance, tips , spending of a personal nature, optional sightseeing, visas, departure tax.