Hiking from Wadi Dana ( Dana Natural Reserve ) to Petra
Three days two nights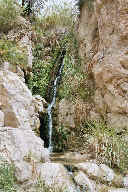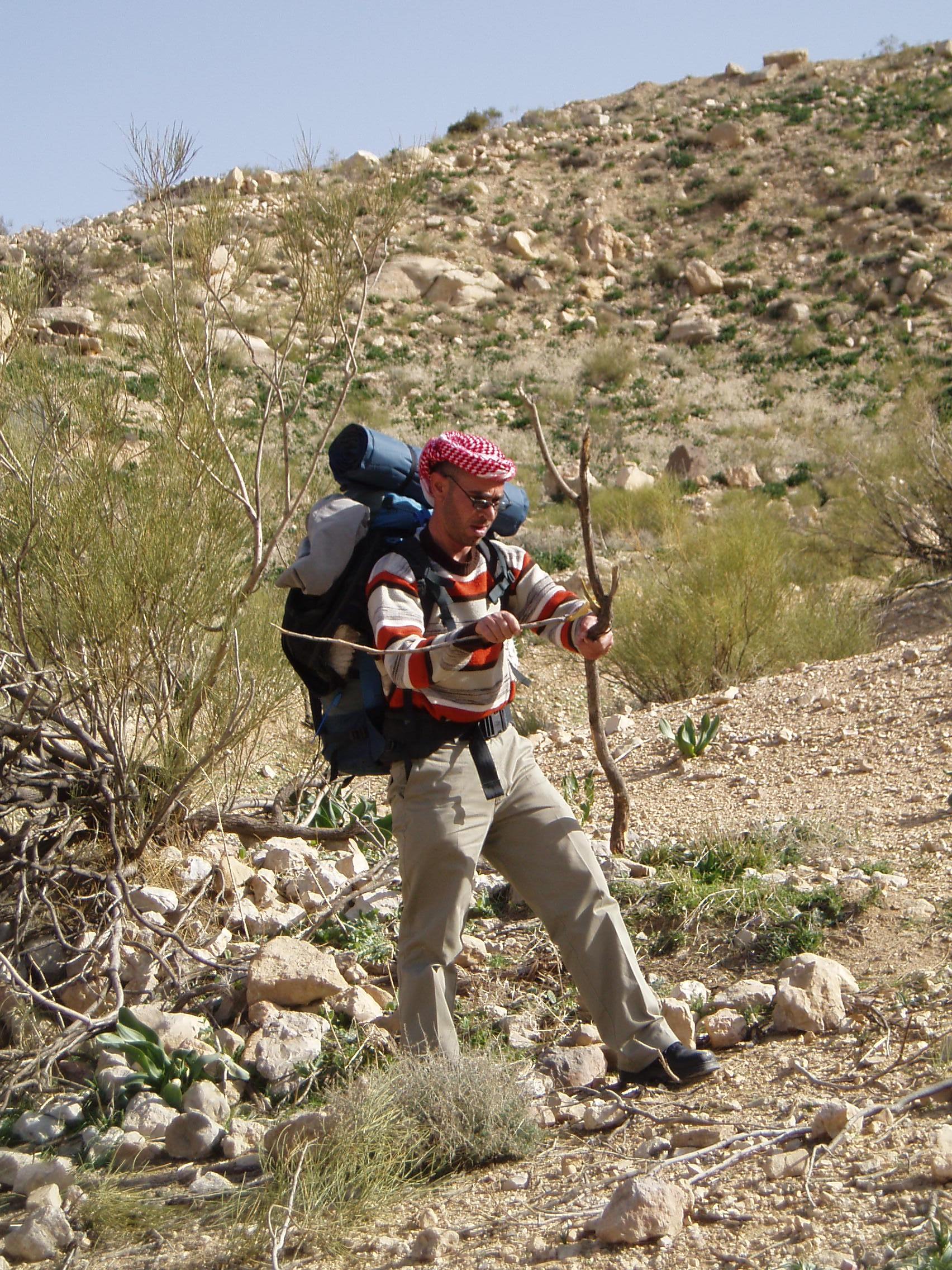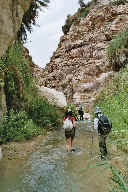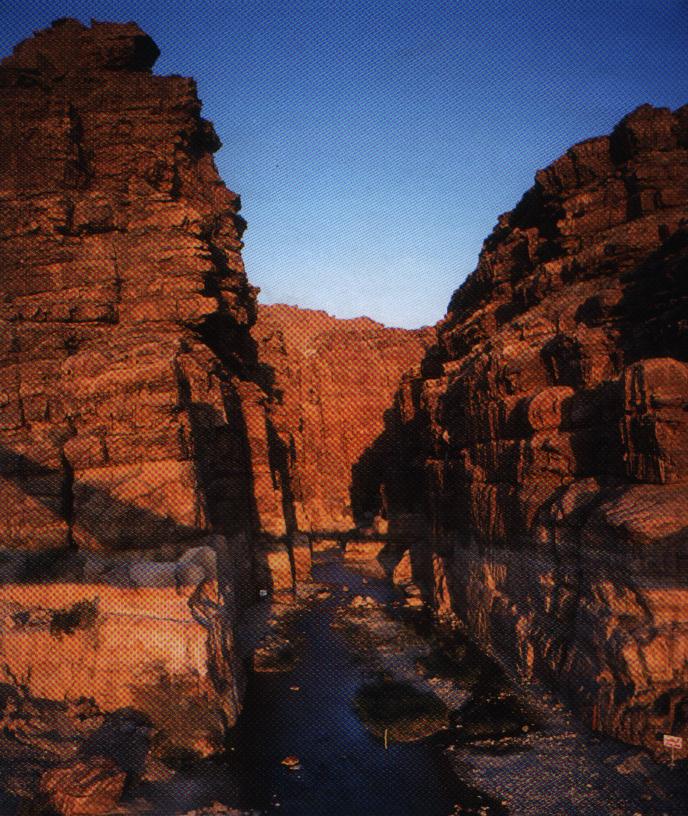 This amazing unforgettable 3 days hiking from Dana Village to Petra will hike via a system of Wadies and mountains that extends from the upper edge of the Rift Valley down to the desert lowlands of Wadi Araba. To meet on way with Real Bedouin, and to have cub of tea with them and continue hiking via the best desert in Jordan Wadi Araba, visiting the oldest and the biggest copper mines in ancient time, camping near oasis, and the other night near beautiful water falls under old palm trees, ending at the top of Petra mountains near little Petra and watch the great view of Wadi Araba desert, Negev desert in Israel from the West , Du-Shara and Petra Mountains from the East, Dead Sea and Golan heights from North, Neqeb and Wadi Dhba'a from South.

Hiking tour from Dana Natural Reserve to Petra:

Day 1: We will start from Dana Village, short visit to Dana Spring, and via old olive trees in Dana we cross down in Wadi Dana via made-trail by Jordan Beauty Tours, and we hike down to the hole of Wadi Dana, there will have break after three hours of easy hike, under a tree 2000 Years old, and we will have cup of tea which made by the tour guide, after half of break will continue easy hike via Bedouin trail to Qussaib Spring, there you can wash, and then continue to more couple hours hiking near Atta'the Spring, there will have Lunch break and cup of Bedouin tea, and we will continue to the end of the great Valley of Dana Natural Reserve, ending at Edge, a beautiful hotel that made from mud, we will cross the beginning of Wadi Araba desert, there Bedouin family will be waiting to welcome you at their Bedouin tents, and will have Bedouin tradition dinner, and the tour guide will tell you the story of the Bedouin tribe over there, as well as more about the Bedouin history. Dinner and overnight at the Bedouin tent with that family.Total Hike (7 Hours)

Day 2: After breakfast, and say goodbye to the Bedouin family, we will hike down to copper mines in Wadi Fainan, the oldest and biggest copper mines in the world in ancient time, a short visit and then continue to Wadi Ghwair, the Jeeps will be waiting us there, and will drive by Jeep inside the canyon which has 20 – 30 Cm water high, deep in the canyon the Jeeps will stop there and then continue canoeing till the end of the canyon after two hours of canoeing there our stuff will make the campfire near oasis of palm trees and waterfalls, this beautiful canyon has 42 species of birds and more than 100 species of animals, we will camp there.Total Hike (6 Hours)

Day 3: After breakfast we do canoeing back to our Jeeps and drive via Wadi Araba desert to Wadi Namala, then will hike up to Petra Mountains 1421 M up see level, when we arrive Shqeiret Mesai'ed will have break and you will have the chance to see the great view of Wadi Araba desert, Negev desert in Israel from the West, Du-Shara and Petra Mountains from the East, Dead Sea and Golan heights from North, Neqeb and Wadi Dhba'a from South. Evening transfer by Jeeps to Petra to your hotel, end of the tour.(Total Hike: 8 Hours)

Wadi Fainan:Areceological treasures of Wadi Feynan and the surrounding area.
In terms of archaeological sites in southern Jordan, the Feynan area is regarded by many experts to be second only to Petra in importance. It shows evidence of human occupation stretching back 10,000 years, when people were just beginning to experiment with growing crops. But what makes Feynan extraordinary is copper mining. It was the first place in the world where copper ore was extracted and smelted for human use. Five thousand years ago, simple,wind-fired kilns were being used to extract pure copper for ornaments, utensils and tools. During the Bronze Age, mining and smelting techniques became more advanced. Extensive narrow
galleries were dug to excavate the copper, with vertical shafts to let in air. By the Iron Age,Feynan's copper wealth was under the control of the Edomite Kings who supplied the Assyrian Empire with copper,bringing them unprecedented economic growth. (the Edomite capital was located on the mountain plateau to the east - now the small town of Buseira).Copper mining reached it peak in Roman times, when the older mines were re-exploited using new technologies. The largest mine in the Roman Empire was located in Umm al-Amad, where you can still see the big, open galleries supported by impressive rock pillars. The most obvious relict of the copper age, however, is not Roman but Byzantine and is known as Khirbet Feynan. This is a large, rounded hill overlooking Wadi Feynan, covered with the ruins of a Byzantine settlement. Here there are three churches, indicating the size and importance of this "copper-powered" community. At the height of its prosperity the Khirbet Feynan community was supplying most of the known world with copper products. With the opening of RSCN's eco-lodge, scheduled for February 2005, the fascinating archaeology and stunning arid-land scenery of Feynan will soon be accessible for visitors. And the Lodge itself will provide an unparalleled experience in desert accommodation. Isolated from paved roads and electricity supplies, the Lodge is a totally new concept in environment-friendly accommodation. All the 26 rooms are unique in design and lit by candles at night, creating an extraordinary Arabesque atmosphere, reminiscent of the ancient caravanserai that gave rest and shelter to the camel trains that plied nearby trading routes.