Trekking from Petra to Wadi Rum
Should you tire at last of history's treasures, Jordan's desert vistas and marine life will help you to fill the idle hours. Trek from the rose red citythe undisputed jewel in the crown, a magnificent ancient site once lost in the mists of time. to Moon valley explore the desert at Wadi Rum enroot visit Bedouin families and old Humaima.
Day 1: Petra, Wadi Sabra , Wadi Abu Erouq (Yabis)
We start from Petra to visit the main sites of Petra, Siq, treasury, and court as well Sacrifice high place and we head to Wadi Sabra this Wadi this was a customs point for incoming caravans. The Romans added baths, a theater and a garrison. Wadi Sabra, your route to this site, is a charming canyon with a large number of unexcavated tombs and houses. There we will have our lunch and continue to Wadi Abu Erouq, overlooking of Wadi Araba desert and east of Israel, and narrow bath, there in sandstone area will have our camp. (8 hours trekking).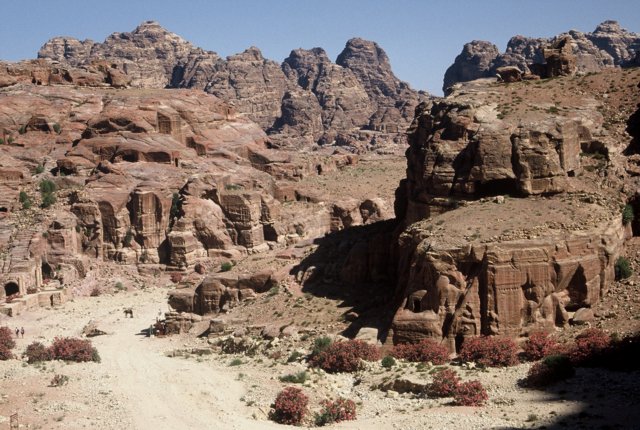 Day 2: Wadi Abu Erouq, Ar-Rijim, Old Humaima
Free morning and breakfast, we start trekking up to hills and a great view of Petra Mountains at Ar-Rijim and trek down via small valleys and we will find a lot of Bedouin tents and well the Bedouin people live around it, we will continue to Old Humaima the place where Nabateans made water system and between the antiquities we will have our camp. (7 hours trekking).
Day 3: Old Humaima, New Humaima, Al-Kharaza, Rock Bridges
Free morning and breakfast trekking to New Humaima where the Bedouin people live nowadays instead of Old Humaima and we will continue to the first site in Wadi Rum Al-Kharaza and will visit the arch, there will have our campsite for dinner and overnight. (5 hours trekking).
Day 4: Rock bridges, Wadi Rum, Umm Eshreen
Free morning and breakfast and start walking on sand dune to Umm Eshreen in the middle of Wadi Rum's desert,, evening we will have our campfire, dinner and overnight. (5 hours trekking).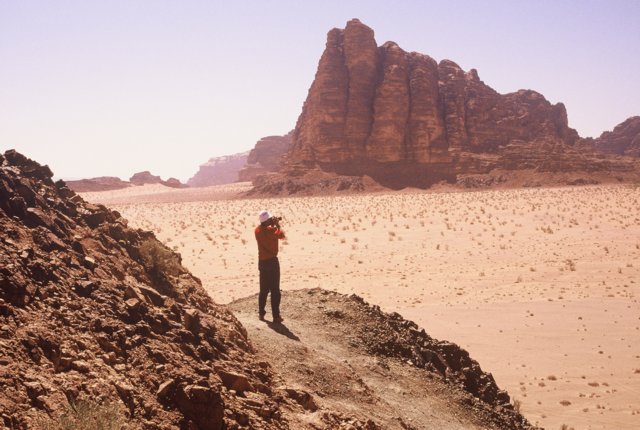 Day 5: Umm Eshreen, Khaza'ali, Lawrence spring, Aqaba
Today walking in the protected area, to visit the famous canyon in Wadi Rum, and Lawrence spring, back to Wadi Rum village where our car/bus will be waiting us to transfer us to Aqaba (Red Sea), End of the tour. (4 hours trekking).